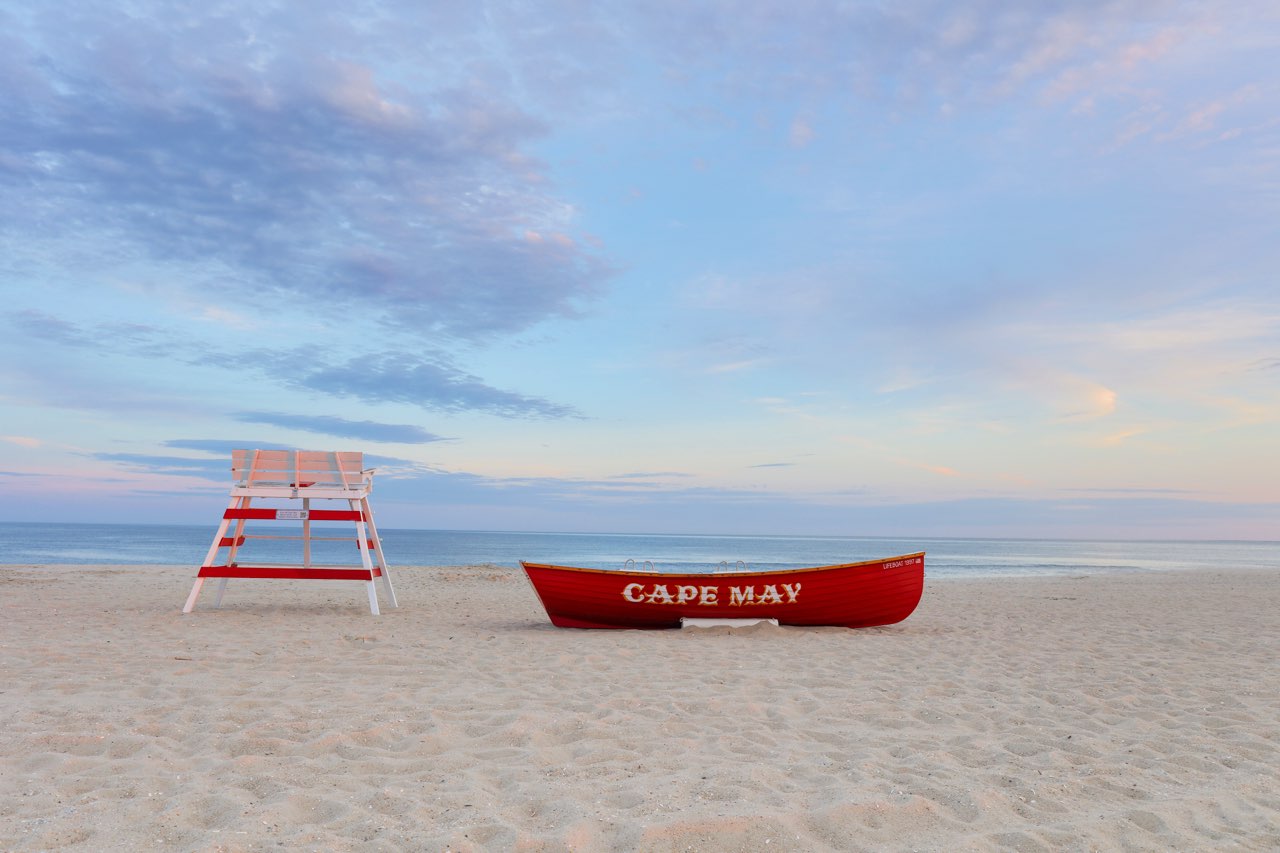 As a Cape May, New Jersey native for 44 years, I know "America's Oldest Seashore Resort" like the back of my hand. Yes, Cape May is, technically, on the Jersey Shore but it's the antithesis of the Jersey Shore you see on MTV — instead of nightclubs and tanning parlors, you'll find Victorian mansions, horse-drawn carriages, gas-lit cobblestone streets and a famous lighthouse.
I've been lucky to summer here year after year, and after spending the past month here I wanted to create an insider's guide on my hometown for those of you interested in traveling to bewitching Victorian Cape May. If you are not within driving distance to Cape May, you can fly to Atlantic City Airport and drive 45 minutes to Cape May.
So WHY should you visit Cape May? Most people will tell you the long stretches of beaches and architecture alone are reason enough to come. But locals will opine you it's about the passionate community, walkability to everywhere, the parks peppered with grandiose trees, bangin' local music scene, mom-and-pop shops, the Coast Guard base, well-manicured lawns, family-owned restaurants, impeccable homes and its charm. You cannot replicate this. Dappled with countless colorful Victorian homes, there's so much to see, eat and do while here on the Jersey Shore. Without further ado, here's your Cape May cheat sheet by a seasoned travel pro:
WHERE TO STAY: LA MER BEACHFRONT RESORT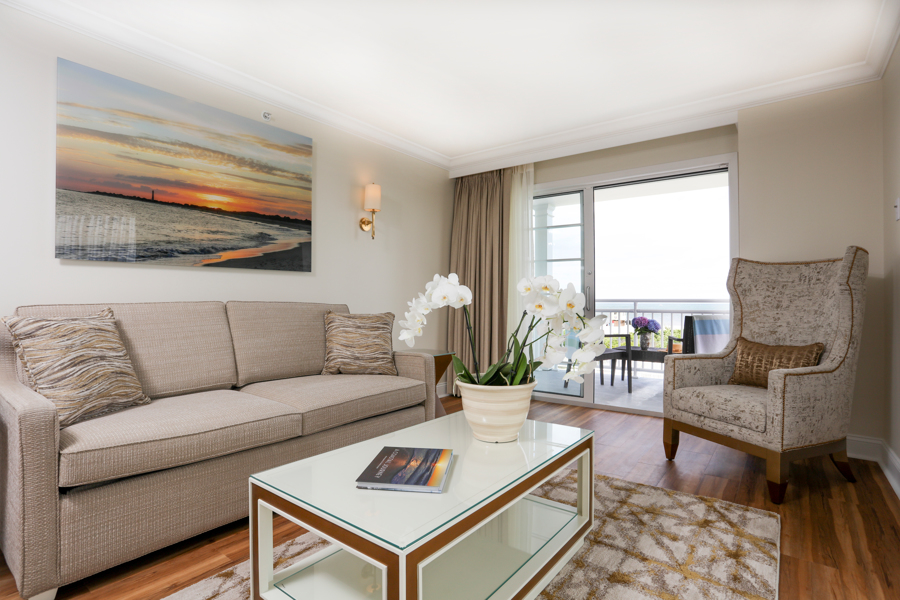 Full disclosure: For the past 50 years, my parents have owned my recommendation for where-to-stay: The La Mer Beachfront Resort. But to be 100% honest, our new rooms are the most luxurious and modern accommodations available in town right now. Swathed in beige and white hues and replete with traditional-yet-contemporary furnishings, this oceanfront hotel is bar none the best in Cape May. 
La Mer Beachfront Resort, 1317 Beach Avenue, Cape May, NJ; (609) 884-9000; capemaylamer.com
WHERE AND WHAT TO EAT
From Old Bay-seasoned crabs to buttery lobster to crispy crab cakes to roasted lamb shanks to a stack of aromatic pancakes, Cape May is a gourmand's dream. I always hit these haunts when in town.
The Lobster House: This is Cape May's most popular restaurant and the dining experience here beside the Fisherman's Wharf cannot be missed. There are several dining options here — inside, dockside, inside a coffee shop or on the Schooner American sailing vessel. My husband and I love casually ordering a cold beer with steamed Maryland crabs and fried clams dockside when the weather is glorious outside. When we dine inside, I always order the buttery flounder francaise and lobster bisque soup. The Lobster House, 906 Schellengers Landing Road, Cape May, NJ; (609) 884-8296; thelobsterhouse.com
George's Place: My uncle George owned and operated this locally loved haunt for many years and he's passed the baton to his son-in-law. In fact it was featured on Guy Fieri's Diners, Drive-Ins and Dives! It's my go-to spot for breakfast — and the creamed chipped beef here is off the charts. My kids, on the other hand, swear the pancakes are the best in town. George's Place, 301 Beach Avenue, Cape May, NJ; (609) 884-6088; kararestaurantgroup.com
Cape May Market: My brother introduced me to this gem. Located in the back of this full-service grocery store brimming with fresh granolas, banana bread loaves and more — you'll stumble upon a cafe/espresso bar which serves up smoothies, baked oatmeal and breakfast bowls. Delish! Cape May Market, 120 Park Blvd, Cape May, NJ; (609) 884-3200; capemaymarket.com
Oyster Bay: Two words for you when dining here: Oysters Rockefeller. I also crave the spinach and brie salad like it's my job. My family and I always enjoy dining at this restaurant because it's always consistent and the service is solid. Oyster Bay, 615 Lafayette Street, Cape May, NJ; (609) 884-2111; oysterbayrestaurant.com
The Washington Inn: Another Cape May institution, this restaurant's hallmarks are its chic ambience and stellar service. The crab cakes here are beyond as are the homemade bananas foster for dessert. Washington Inn, 801 Washington Street, Cape May, NJ; (609) 884-5697; washingtoninn.com
The Red Store: This restaurant boasting a quaint General Store in the front has charm on lock. I enjoy sitting on the back patio (which overlooks blooming hydrangeas) and ordering the quiche of the day. The menu here changes frequently which is always a good thing. The Red Store, 500 Cape Avenue, Cape May Point, NJ; capemaypointredstore.com
Panico's: My friends Thea and Steven own this Italian bistro and I always make it a point to come here for the lightly battered and fried zucchini & eggplant and three cheese chicken alone. Also worth noting? The brick oven pizzas here are tops. Panico's, 422 Broadway, Cape May, NJ; (609) 884-7170; panicosbistro.com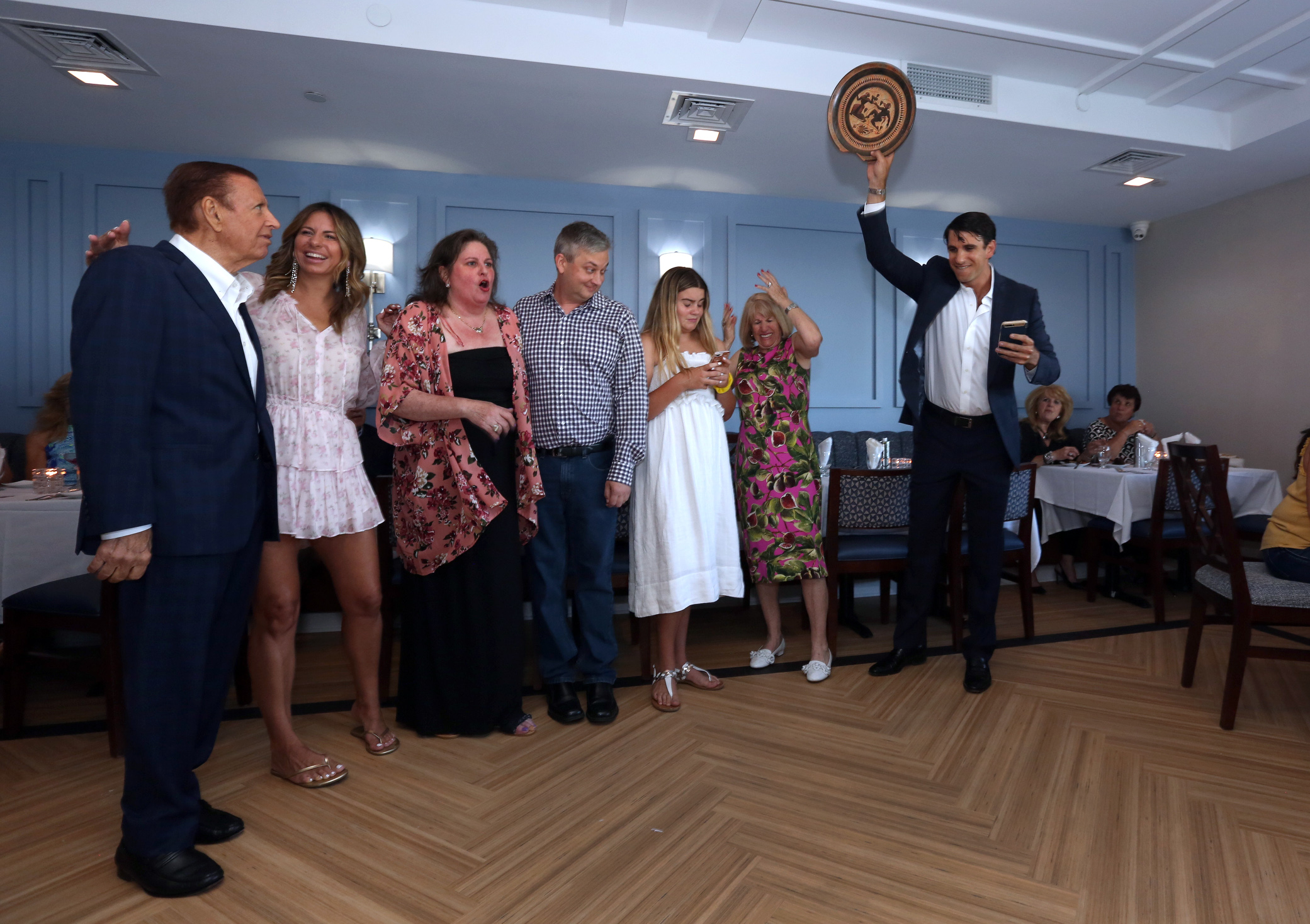 The Pier House: Rated as one of the top three Cape May restaurants on Yelp (what! what!), The Pier House whips up Mediterranean dishes like no other. My family owns this restaurant as well (pictured above is us at the grand re-opening this week). The calamari, Greek salad and lamb shank are not to be missed. The brand new bar here is so chic (read: an Instagram sensation) and the ocean views are unparalleled. The Pier House, 1327 Beach Ave., Cape May, NJ; (609) 898-0300.
Lucky Bones: This is my go-to lunch jam. Always consistent, the Spinach & Quinoa salad and Scottish salmon options are my faves to date. Lucky Bones, 1200 Route 109, Cape May, NJ; (609) 884-2663;  luckybones.com
Louisa's: This is another local and tourist fan favorite. Extremely small and intimate, Louisa's has been serving farm-to-table dishes up before "farm-to-table" was ever a thing. Be sure to snoop around the chocolate shop next door, too. Louisa's, 104 Jackson Street, Cape May, NJ; louisascapemay.com
Dry Dock: What's a visit to the Shore without a proper soft-serve ice cream cone? I've been a regular at this ice cream bar for as long as memory serves me and the hot fudge sundaes here are the thing of gooey, sweet dreams. Dry Dock, 1440 Texas Avenue, Cape May, NJ; capemaydrydock.com
Exit Zero Filling Station: If you're a fan of Indian and Thai curries, this spot is IT. My go-to dish? The Bang Bang Chicken & Shrimp. Yum! Exit Zero Filling Station, 110 Sunset Blvd., Cape May, NJ; (609) 770-8479; filling-station
WHAT TO DO
Beach Plum Farms: For a true farm-to-table experience and brush with bustling farm life, visit Beach Plum Farms. The 62-acre farm supplies to Cape May favorites such as Ebbitt Room, Blue Pig Tavern, Rusty Nail, Boiler Room, Exit Zero Cookhouse and Louisa's Cafe. My kids loved visiting the pigs and feeding the chickens at this natural setting. Beach Plum Farms, 140 Stevens Street, West Cape May, NJ; beachplumfarmcapemay.com
Congress Hall: This sprawling property with rich heritage  — America's First Seaside Resort! — is a must-see while here. My brother and I love to quaff cocktails in The Brown Room. My mother adores shopping at Tommy's Folly Boutique. And my kids enjoy relaxing on the rocking chairs lining the hotel's flower-laced garden. Congress Hall, 200 Congress Place, Cape May, NJ; (888) 944-1816; caperesorts.com
Washington Street Mall: Nestled in the heart of Cape May, you will find the Washington Street Mall. Paved with cobblestone streets and sprinkled with fountains, my favorite places to shop here are Cash and Clive, Bath Time and Whale's Tale. Walk over to Sweet Treats (on Perry St. and Beach Ave.), too, for cute 'kinis, sandals, SPF, sunnies and tees. I always unearth gems at these locally owned shops. Washington Street Mall, 401 Washington Street, Cape May, NJ; heartofcapemay.com
Emlen Physick Estate: This Victorian-era home provides a portal to the past via exhibits depicting daily life in 1879. So dope. And inspiring. Emlen Physick Estate, 1048 Washington Street, Cape May, NJ; capemaymac.org
Alpaca Farm: Fleece and fun for everyone! A highlight of every trip to Cape May is a visit to this small, friendly alpaca farm. The gift shop here is chockfull of alpaca yarns, clothing and toys. It's open and free to the public, too. Jersey Shore Alpacas, 521 Route 47 South, Cape May, NJ; (609) 889-4957; jerseyshorealpacas.com
Sunset Beach: As its name indicates, the beautiful sunsets here are the best during magic hour. Also on the beach, you can unearth Cape May Diamonds, which are actually quartz crystals. Take as many as you'd like home, good luck searching for them! 502 Sunset Blvd., Cape May, NJ.
Carney's: For a cold brew and killer live band scene, Carney's is the spot. I've spent one too many wild nights at this watering hole and some of my greatest memories are dancing to the groovy musicians here. Carney's, 411 Beach Ave., Cape May, NJ
Cape May Zoo: I've frequented plenty of zoos in my lifetime but this one tops the list. Why? You can easily walk the entire zoo — brimming with lions, tigers, bears, flamingos, capybaras (my fave animal, FYI), monkeys, pandas and more — without passing out from sheer exhaustion.Plus, it's free. Be sure to donate, though. Cape May County Zoo, 707 North Route 9, Cape May Court House, NJ; capemaycountynj.gov
West End Garage: Shopaholics must visit this spot. This novelties market with 62 individual stalls/booths is chockfull of everything under the sun — from jewelry to clothing to honey to peanuts to antiques to pottery. This shopping destination is a definite can't miss for those of you seeking unique gifts to bring back home. West End Garage, 484 Perry Street, Cape May, NJ; west-end-garage
I could go on and on about Cape May and its many splendors. In fact, I would love to learn more about your favorite Jersey Shore haunts here in the comments section of this post.
Photos by Aleksey Photography