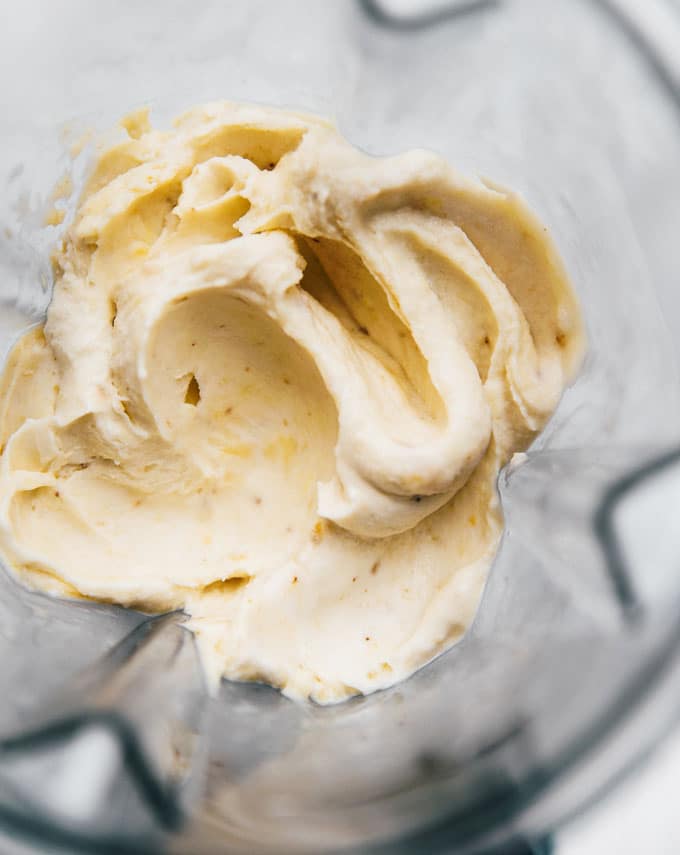 If you've viewed my Instagram stories, you've probably heard of nice cream. You know, the frozen banana deliciousness that's been giving ice cream a run for it's money according to my husband, that is. Banana is naturally creamy and sweet, making it the perfect base for "guilt-free" ice cream. Here's the down low on this sweet treat:
INGREDIENTS 
3 frozen peeled ripe bananas chopped up  (the riper the banana, the more sweet and delicious your nice cream will be) 
1/4 cup of Oat Milk (or real cow milk, almond milk, etc.)
PREPARATION
Throw the chopped frozen bananas and oat milk into a blender (I love our Ninja linked below and here). If it feels too thick add more milk. Enjoy!
IDEAS
You can top your nice cream with almond butter, sprinkles, peanut butter — whatever your heart desires. My kids love adding blue spirulina powder which is a superfood and makes it a bright blue hue. Fresh strawberries, blueberries and peaches are great additions, too. Get creative with it!