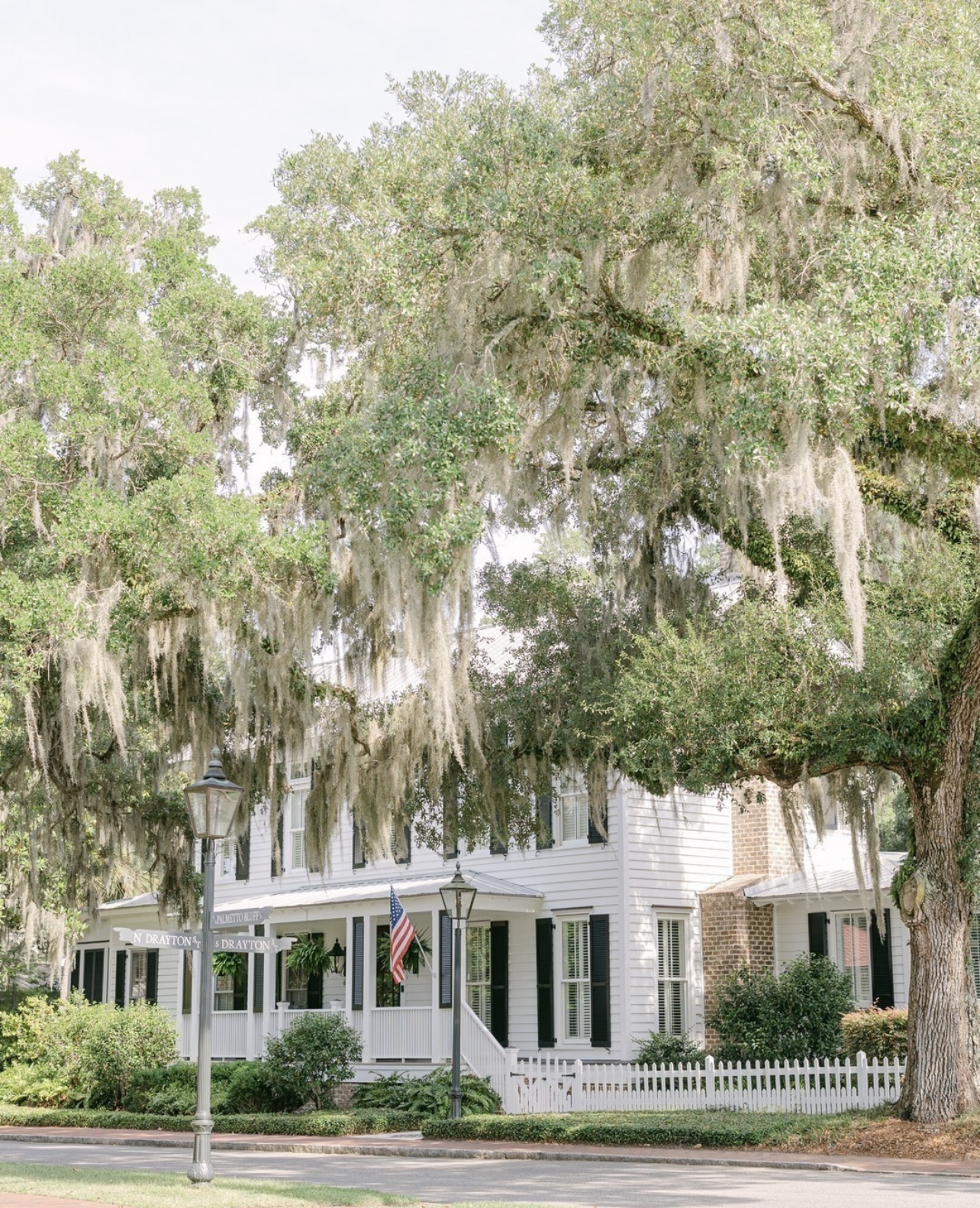 Over the years, I've heard whispers that one of the world's best resorts is tucked away in Bluffton, South Carolina and I can now attest that travelers in search of paradise need look no further than Palmetto Bluff for low-country-gone-luxe livin'.
Picture magnificent oak trees draped with Spanish moss, architecturally stunning homes, gas-lit streets, ponds peppered with wildlife, three-story tree houses, pristine lawns, s'mores carts and a luxurious hotel, the Montage, where Hailey and Justin Bieber held their lavish nuptials.
Over the course of our six-night stay, we golfed, bowled, played tennis, rode bikes, zipped around in golf carts, indulged in an oyster roast, barbecued and more. Kayaking, paddle boarding, shot sporting clays and horseback riding are also options. To balance out all that activity, we enjoyed long, languourous meals and some luxuriated in spa treatments. 
In terms of accommodations, you can either stay at the Montage hotel or rent a home. We chose the latter because we enjoy space, and the ease of a full kitchen and washer & dryer when vacationing with our kids. The "village" where our home was located is just a hop, skip and jump away from the Montage and we were able to partake in all activities minus a few.
Getting there: The closest airport is Savannah, Georgia (which is a 30-minute car ride from Palmetto Bluff). You can also fly to Jacksonville, Florida. We drove from Miami in under 7 hours.
We booked our stay with my go-to travel agent, Eddie Mena of Mena Travel as he knows each home intimately and is a Palmetto Bluff expert. Eddie can be reached by calling (305) 649-7066 or emailing [email protected].
Our vast crew at the oyster roast.